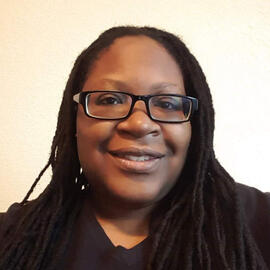 Kandi Jeanne
Hello! I'm Kandi aka the sith lord (to my players). I am Black, queer, and non-binary (she/her). I have lots of passions, but today I would like to point you to my favorites. I am a TTRPG nerd, writer, and streamer.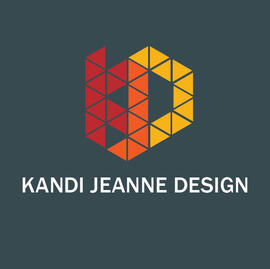 TTRPG Designer/Writer/Playtester
I love creating worlds and games!Freelancing
Publishing Goblin Games | Writer - 2021 to presentBig Bads - Jamilah | Hit Point Press |
Writer - March 2022Incredible Items | Writer & Sensitivity Consultant - April - July 2022Kinfire Chronicles: Night's Fall |
Senior Playtester - June 2022The Rumor Broker's Ledger of Names | Writer -
August - September 2022Big Bads | Hit Point Press | Writer - January 2023Apocalypse | Writer - February 2023I am also available for other writing and playtesting opportunities.Current Games on Itch.io
- Cutthroat
- Kids on Hoverboards Adventure Hack
- Picking Up the Pieces
- Briar Bound (In Production)You can check out a review of my game Cutthroat by @thebrandyrose here!#City23 Work (part of #Dungeon23)
Carma City World Bible (In Production)
Gizmodo Dungeon23 Article MentionAwards and Honors
I Need Diverse Games Grant Recipient 2022
Diana Jones Emerging Designer Nominee 2022
Gen Con Participation Grant Recipient 2022
Big Bad Con POC Scholarship Recipient 2022
Indie Games Coop Mentor
IGDN Diversity Sponsorship 2022Panels
Streaming as a Hobby or Career
Flame Con | August 2020
The Birth of the Dicey Amazons
Big Bad Con Online | May 2022
Confluence: Designing the Game
Big Bad Con Online | May 2022
We're Livestreaming a Panel! Ask Us How!
Dragon Con | September 2022
A Richer Tapestry: Global Worldbuilding
Big Bad Con Online | April 2023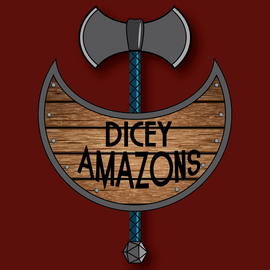 Executive Producer and Game Master
Dicey Amazons Entertainment
I stream, usually as the Game Master, with the Dicey Amazons. Under the Dicey Amazons umbrella we also stream nerdy talk shows, video games, and board games. Find out more about the Dicey Amazons at the links below or on our website.
Streamer
I am the co-host of Back to the Mother Lands. A recap show premiering before the TTRPG AP Into the Mother Lands by Creative Director Tanya DePass. I guest on other channels for TTRPG one-shots and charity streams! The channels I have guested on or partnered with are Huetopia, Roll20, Roll the Role, ItsProbablyOk, and DNDJordanLea.